Boards, commissions and committees
Organization
External Scientific Advisory Board
The task of the External Scientific Advisory Board is to assess and evaluate the institute's activities and help to develop and improve ICM's strategic planning. The Board is formed by the following researchers:
Michel J Kaiser
Heriot-Watt University, Scotland
Isabel Cacho
Universitat de Barcelona, Spain
Philippe Cury
French National Research Institute for Sustainable Development, France
Aida Alvera
University of Liège, Belgium
Francesco Chiocci
Università "Sapienza" Roma, Italy
Karen Heywood
University of East Anglia, UK
Thomas Kiørboe
Technical University of Denmark, Denmark
Ingrid Obernosterer
Laboratoire d'Océanographie Microbienne, France
Deborah Power
CCMAR, Universidade do Algarve, Portugal
Satish Singh
Institut de Physique du Globe de Paris, France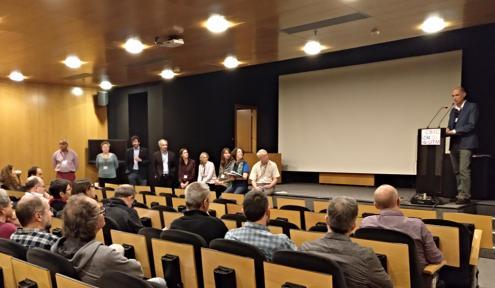 Social Board
The Social Board aims to advise the ICM in order to strengthen its links with society. The members of the Social Board are people directly or indirectly related to the world of scientific culture with a special interest in marine and climatic issues. The actual Board is formed by:
Judit Carrera Escudé
Director of Centre de Cultura Contemporània de Barcelona (CCCB)
Marc García López
Doctor in Marine Sciences, former university professor, with
experience in various management positions within the City Council and
metropolitan area of ​​Barcelona
Joan Guitart Roy
Captain of the Merchant Navy, former director of the Port Olímpic de
Barcelona, ​​former captain of Sirius and Greenpace Rainbow Warrior
Anna Omedes Regás
Director of the Consortium Museu de Ciències Naturals
María José Peretó García
Director Regional Catalunya and Director of Aquàrium Barcelona, ASPRO OCIO
Adolfo Romagosa Rocamora
Businessman, former Manager of Port Vell (Barcelona Port Authority)
Jaume Vilalta Casas
Journalist and Sience Communicator, Professor at Pompeu Fabra University
Esther Zamora Caparrós
Coordinator of the Community Initiative Proa a la Mar, Mentor of El Far Consortium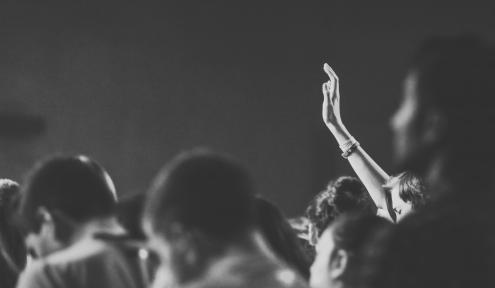 All ICM's activities are structured around three pillars: research strategy, scientific support services and communication and outreach. The work in each area is done within a specific committee, each steered by one of ICM's deputy directors.
Research Strategy
Defines and implements an institutional scientific strategy aimed at enhancing the centre's research capabilities, hence creating the critical mass needed to participate in highly competitive calls that would provide specific institutional funding. The working group meets regularly, at least once a month, to discuss and develop strategic recommendations, acting as a consultative body to the Directorate on all topics related to research. The group is composed by two researchers from each department, acting under the coordination of the research deputy director.
Staff: Belén Alonso, Elisa Berdalet, Marta Coll, Josep-Maria Gasol, Silvia González-Acinas, Jordi Isern-Fontanet, Cèlia Marrasé, Albert Palanques, Francesc Piferrer, Valentí Sallarès, Antonio Turiel, Roger Villanueva.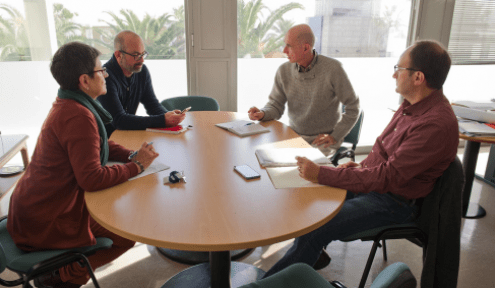 Scientific Support Services
Structures and adapts the services of the centre to its strategic plan, taking into account the needs of the research groups and making them attractive to public and private organizations. Internally, the objective is to update the portfolio of services, integrating them within a comprehensive and efficient structure that has clear and informative websites. This working group is coordinated by the corresponding deputy director, and includes technicians from all services and representatives from all four departments.
Staff: Joaquim Ballabrera, Elisa Berdalet, Gemma Ercilla, Jorge Guillén, Cèlia Marrasé, Paloma Martín, Francesc Peters, Guiomar Rotllant, Marco Talone.
Marine Science Literacy
This committee designs the centre's strategies to promote ocean literacy, reaching local and international fora. This includes, among others, explaining the consequences of anthropogenic impacts on the oceans and responding to the demands for dissemination and communication of the results of research projects. This committee also promotes educational projects towards primary and secondary students. The committee is organized by the deputy director of Marine Science Literacy, with the participation of voluntary staff members and the personnel working in the outreach and communication office.
Staff: Vanessa Balagué, David Casas, Anabel Colmenero, Josep Maria Gili, Sonia Liñan, Paula Lopez, Macarena Marambio, Elena Martinez Batalla, Sara Mohamed, Jaume Piera, Cristina Romera-Castillo, Montse Sala, Janire Salazar, Carine Simon, María Vicioso, Magda Vila.
Research Support Office
The Research Support Office assists all ICM collectives (administrative, technical and scientific staff) to smoothly operate the institute's research and ensure its scientific excellence. A team of professionals are devoted to the research management and support to contribute to ICM's mission: produce excellent marine research for a society in harmony with the blue planet. The office is made up of 4 units:
Project Management Unit: Sònia Sagristà, Elena Torrecilla
Outreach and Communication Unit: María Vicioso, Elena Martínez Batalla
Talent Development and Work Environment Unit: María Yubero, Stefano Marinelli
Fundraising, Internationalization and Technology Transfer Unit: Vanessa-Sarah Salvo, Inés Mas de la Peña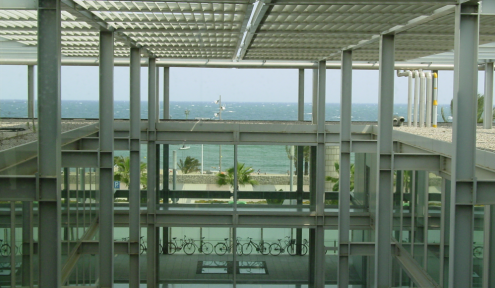 ICM has established five task forces, two of them related to practical issues, such as waste management and working hazards, and the other specifically aimed at improving the centre's working environment through sustainability and equality.
Equality
The Equality task force endorses equal opportunities for all employees regardless of their gender, age, nationality, religion or condition. This includes ensuring (a) equal professional opportunities for all employees, (b) a working environment where individuals are treated with respect, equality and courtesy, (c) the eradication of any sort of discrimination, harassing or bullying, and (d) the promotion of open debates on issues of interest to the ICM community, including gender equality. The task force meets monthly and maintains a fluid telematics connection.
Members: Belén Alonso, Mercedes Blázquez, Andrea G. Bravo, Clara Cardelús, Sílvia Donoso, Gemma Ercilla, Jordi Felipe, Eva Flo, Dolores Fuentes, Esther Garcés, Josep Maria Gili, Cristina González, Maria Gracia, Queralt Güell, Elena LLoret, Stefano Marinelli, Cèlia Marrasé, Marta Masdeu, Josep Lluís Pelegrí, Pere Puig, Laura Recasens, Cristina Romera-Castillo, Janire Salazar, Ricardo Santos, Sara Soto, Elena Torrecilla, María Vicioso, Maria Yubero.
Gender Equality Plan 2021-2022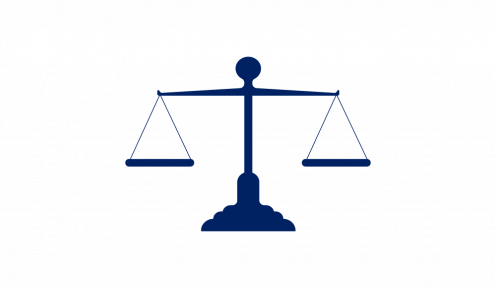 Sustainability
The Sustainability task force fosters sustainability attitudes among the ICM's personnel and plans and facilitates related actions within the ICM facilities. This includes internal and external awareness actions, often in collaboration with schools, civil associations and the Barcelona City Hall. The members of the Sustainability task force maintain regular telematics connections and meet once every trimester.
Members: Maravillas Abad, Elisa Berdalet, Albert Calbet, Morane Clavel-Henry, Sílvia de Diago, Antonio García Olivares, M. Isabel Lloret, Marina Pastor, Josep Lluís Pelegrí, Elena Martínez Planchart, José Antonio Pozo, Marta Ribes, Elisabet-Laia Sa, Judit Sainz, Montse Solé, Cristina Roldán, Valentí Sallarés, Carine Simon, Arantza Ugalde.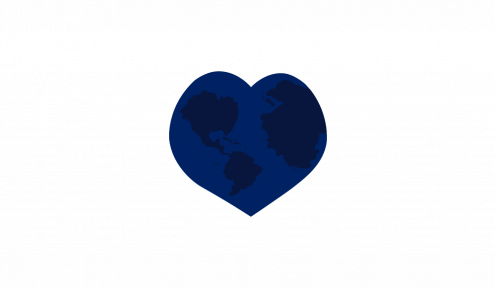 Career Development
The CD task force was created in July 2020 to provide support for career development within ICM. To achieve this objective, the CDTF is in charge of analysing the current labour situation of ICM staff regardless of their contract typology; exploring mechanisms for fostering the career development of all professionals at all career stages, and ensuring a friendly and motivating work environment. The group includes representatives from all ICM staff: Trainee and Early career researchers, Senior Researchers, Technicians, Administration employees, ICM directorate team and Research Suport Office (OSR) members.
Members: Òscar Chic, Manuel Dall'Osto, Stefano Marinelli, Cèlia Marrasé, Elvira Martinez, Carla Pereira, Marcos Portabella, Clara Ruiz, Alex Sancho, Elena Torrecilla and Maria Yubero.
Waste Management
This task force coordinates and executes those tasks necessary for the correct management and disposal of chemical, biological, and cytotoxic waste generated in the ICM's laboratories or during oceanographic cruises. Their activities also aim to raise global awareness on the impact of toxic waste in our environment and our health. The task force meets quarterly, and also maintains continuous virtual communication.
Members: Maravillas Abad, Elisa Berdalet, Sílvia de Diago, Irene Forn, Elena Guerrero, Josep Lluís Pelegrí, Carles Pelejero, Francesc Peters, Laia Ribas, Cristina Roldán, Montse Solé, Arantza Ugalde.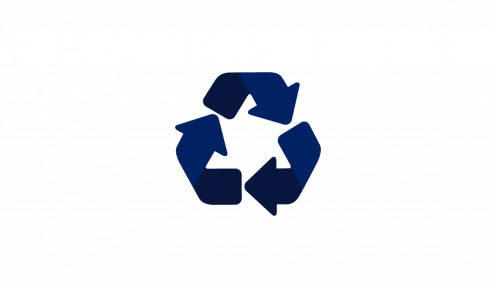 Working Hazards Prevention
This task force provides advice and technical support in the area of labour risks, in compliance with the laws of labour risk prevention. The task force meets at least once a year and, among other issues, is in charge of planning, executing and analyzing the evacuation drills. The task force works in coordination with the Prevention Service of CSIC's Delegation in Catalonia.
Members: Vanessa Balagué, Elisa Berdalet, José Manuel Fortuño, Nieves Maestro, Josep Lluís Pelegrí, Fernando Pérez, Cristina Roldán, SErgio Rodríguez, Cèlia Rovira, Arantza Ugalde.