Dozens of specialists linked to the Institute have collaborated on the publication, which can be downloaded free of charge from the website libros.csic.es.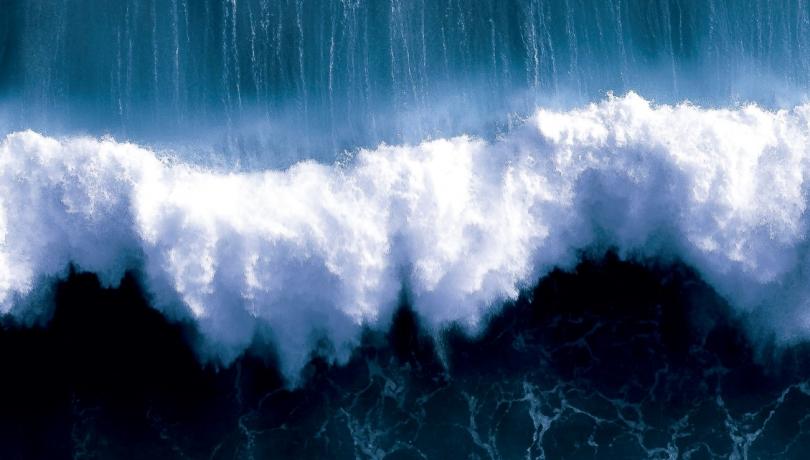 The Spanish National Research Council (CSIC) has published "The ocean we want: inclusive and transformative ocean science", a book promoted by the Institute of Marine Sciences (ICM-CSIC) in Barcelona as part of the Decade of Ocean Sciences for Sustainable Development (2021-2030).
Written by dozens of specialists from around twenty research centres, the book is divided into seven chapters dedicated to the seven major objectives of this international commemoration, which are summarised in the phrase "a clean, healthy, productive, predictable, safe, accessible and inspiring ocean".
"Marine research can contribute to improving the health of the global ocean and mitigating climate change, something that connects perfectly with the UN Sustainable Development Goals," says Josep Lluís Pelegrí, director of the ICM-CSIC and editor of the book along with researchers Josep Maria Gili and Maria Victoria Martínez de Albéniz. "This collective work, made up of 83 texts, has a particular emphasis on the idea that humans are part of nature and not its owners," he adds.
Published by Editorial CSIC in Spanish, English and Catalan, "The ocean we want" is available for free download on the website libros.csic.es, the CSIC's electronic publishing portal.
"With this book we want to show how science can help to protect the planet and improve the living conditions of its inhabitants," explains Pura Fernández, Deputy Vice-President for Scientific Culture at CSIC and head of Editorial CSIC. "We do this by supporting open access and making its contents available to anyone interested," she adds.
The book will be presented on Wednesday 8 June, World Oceans Day, at 10:30 am at the CSIC Science Bookshop in Madrid (c/Serrano, 123). The event will be attended by the president of the CSIC, Rosa Menéndez; Josep Lluís Pelegrí; Pura Fernández; Josep Maria Gili, vice-director of Scientific Culture at the ICM-CSIC; Mercedes Blázquez, researcher in the Department of Renewable Marine Resources at the ICM-CSIC; and Vanessa-Sarah Salvo, head of the Internationalisation and Tech Transfer Unit at the ICM-CSIC.
The publication of this title coincides with the 70th anniversary of the creation of the Instituto de Investigaciones Pesqueras (IIP) of the CSIC, the cradle of marine research in Spain. This centre gave rise to the ICM-CSIC, the Marine Technologies Unit (UTM-CSIC) and, in part, to other research centres attached to the CSIC: the Institute of Marine Research (IIM), the Torre de la Sal Aquaculture Institute (IATS), the Andalusian Institute of Marine Sciences (ICMAN) and the Blanes Centre for Advanced Studies (CEAB).