The initiative seeks to develop new artificial intelligence models to analyse the microorganisms' diversity and function in this river.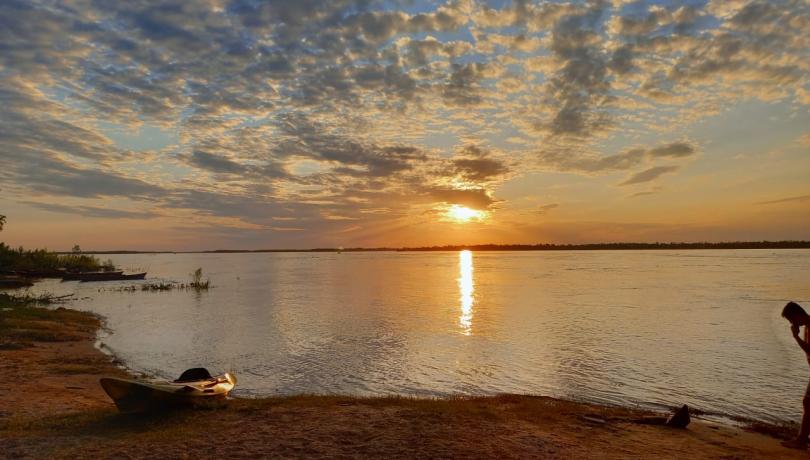 The Institut de Ciències del Mar (ICM) of Barcelona will participate in the project "Artificial Intelligence and Biodiversity: discovering the microbiome of a mega river", an initiative funded by the National Geographic Society that seeks to develop new artificial intelligence models to analyse the complex microbial metagenomes of the Paraná River and their relationship with the environmental variability.
The project, which will run until 2022, will provide insight into the previously unknown microbial diversity and functions of this river, South America's second longest. The initiative will also make it possible to associate these functions with the environmental characteristics of the Paraná and the surrounding land use, from its headwaters in Brazil to its mouth in Argentina, covering almost 4,000 kilometres.
"This project will allow us to study, for the first time, the microbiome of the Paraná River and how it relates to the physical and chemical characteristics of the water, climate variability and land cover and use, which will help us to better understand this environment in a context of global change", explains ICM researcher Ramiro Logares, who is involved in this project.
The ICM will participate in this initiative by carrying out metagenomic analyses of the river microbiome, as well as other computational analyses including artificial intelligence.
Other research teams with extensive knowledge of the river system from the Argentinean National Council for Scientific and Technical Research (CONICET), the University Institute of Maritime Safety (IUSM) of the Argentinean Naval Prefecture, the Universidade Federal de São Carlos (UFSCar) and Université Bretagne Occidentale (LEMAR, UBO) are also participating in the project.
The artificial intelligence models developed through the project are expected to improve both the bioinformatic inferences of the microbiome and the analysis of satellite images and their correlation with the variability of the river microbiome.