The College of Biologists of Catalonia (CBC) has recognized the professional career and contributions of the researcher in the field of fish reproductive biology and epigenetics.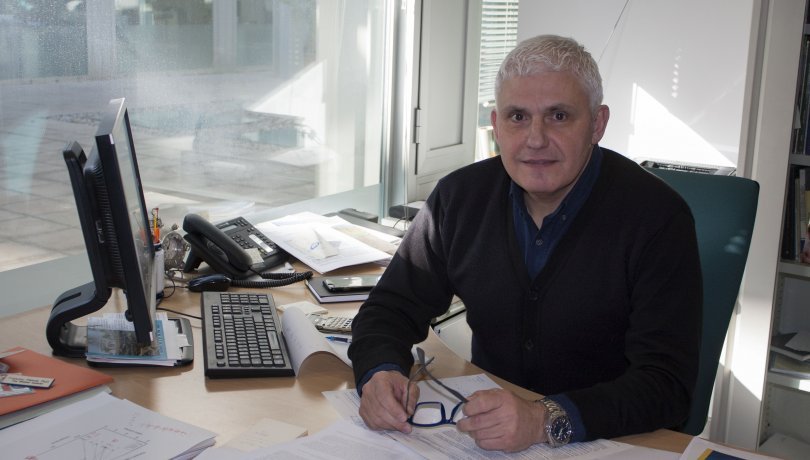 The College of Biologists of Catalonia (CBC) has awarded the Research 2020 award to the Institut de Ciències del Mar (ICM) researcher Francesc Piferrer in recognition of his professional career and his contributions in the field of fish reproductive biology and epigenetics.
Piferrer leads the ICM's Group of Biology of Reproduction (GBR), which studies fish reproduction and, specifically, the influence of genes and the environment on the molecular mechanisms responsible for sexual development.
"This award means the recognition of a multidisciplinary approach that we started a few years ago, mixing fields such as physiology of reproduction, epigenetics, the study of phenotypic plasticity, aquaculture production and climate change", explains the researcher, who adds that "this is not an individual award, but to all GBR members. They are the protagonists of the research we do, and their commitment and motivation are very encouraging to move forward with new challenges".
In the last few years, the GBR has developed epigenetic markers, not only with diagnostic properties but also with prognostic properties. These include markers regarding animal domestication, predictors of sex and indicators of the effect of climate change on animals. In addition, the GBR has developed an essential tool for fisheries management: the first piscine epigenetic clock, whose application is being studied in different species.
The GBR works in close collaboration with the private sector developing protocols for reproduction control in aquaculture that have been subject of patents, and studying the evolution of the different reproductive strategies presented by the species of commercial interest.
The CBC awards ceremony was scheduled to be held on 'Biologist's Day', on April 25, the day that James Watson and Francis Crick published the structure of DNA in 1953. However, the event had to be postponed until October due to the pandemic caused by Covid-19. Finally, the award ceremony will take place in 2021, when the health situation allows it.
These awards want to make the biologist's profession known to the public opinion and give it prestige by recognizing highly valuable professional careers.