A great naturalist with an encyclopaedic knowledge, Miquel was a true lover of drawing and painting.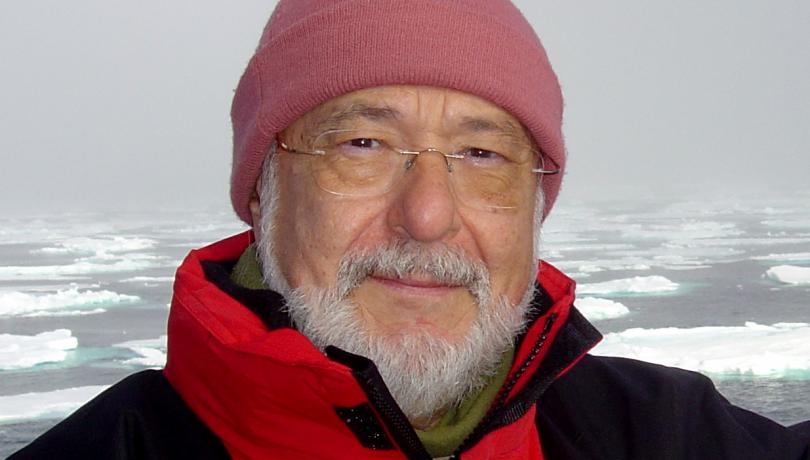 On 30 April, we were hit by the death of our colleague Miquel Alcaraz. Miquel, after completing his Ph.D. at the Instituto de Investigaciones Pesqueras (IIP) in Vigo, Miquel returned to the IIP in Barcelona, the current Institut de Ciències del Mar (ICM-CSIC), where he carried out his research on marine zooplankton. A person of great knowledge and good predisposition, very lively and humane, he held several institutional positions and actively participated in the development of the country's biological oceanography.
His research focused on the study of the ecology of marine zooplankton, and he took part in many oceanographic cruises in the Mediterranean, the Atlantic, the Arctic and the Antarctic, always interested in the role of zooplankton in the marine biogeochemical fluxes.
In 1982, together with Rudi Strickler and G.-A. Paffenhöfer, he was acknowledged by the National Science Foundation (NSF, USA) for his research on the feeding mechanisms of copepods, which marked a paradigm shift and a breakthrough in knowledge. Miquel was also a pioneer in the study of the impact of small-scale turbulence on zooplankton.
A true lover of drawing and painting
A great naturalist with an encyclopaedic knowledge, Miquel was a true lover of drawing and painting, which according to him "are capable of providing more information than photographs", as long as the observations are made meticulously and with a thorough understanding of the role that form and structure play in nature.
"It fascinates me to spend a few minutes sketching, to take a quick draft to fix on paper, but above all in the soul, the objects, emotions and experiences of a journey", Miquel had once confessed, and whenever he travelled, either for pleasure or for work, he always tried to carry a sketchbook, pencil and a little box of watercolours for not missing any detail of everything he saw.
Recreating the great naturalists' voyages, of which he was a great fan, in 2011 he was fortunate enough to participate in the Malaspina Expedition as a sketcher. This experience resulted in a collection of drawings of marine organisms that have been exhibited in different locations in Spain.
From the ICM-CSIC, we would like to send our sincerest condolences to his family.
Words of his colleagues and friends
---
"Moltes gràcies. La seva relació amb l'Institut ha sigut llarga i fructífera. Li ha donat els mitjans per desenvolupar la seva curiositat científica y ha trobat bons amics que han estat amb ell fins l'últim moment. Jo també he viscut tots aquests anys, que en són molts, seguint l'esdevenir del Centre.
Penso que en Miquel deixa un record plè de coses bones, vivències, trobades, viatges... Però per sobre de tot , a mi em deixa uns amics per sempre." - Paqui

---

"Compartí muy poco tiempo con Miquel en una campaña a bordo del BO Hespérides, pero suficiente para comprobar su gran talento científico y como ilustrador naturalista;  además de poder disfrutar de su conversación, bromas, música y bailes, y las imitaciones de otro grande el Prof. Fernando Fraga, durante las horas larrrgasss de laboratorio. Mi sentido pésame a su familia, amigos y colegas." - Marta Álvarez

---

"Miguel, un honor compartir contigo la experiencia Malaspina, descubrir a una persona como tú siempre con buenas palabras y ánimo. El poco tiempo que pude compartir contigo, recibí de tú parte entusiasmo y buena predisposición, una ayuda para dar la vuelta a situaciones y convertirlas en arte. Muchas gracias." - Paloma

---

"Mi más sentido pésame a su familia y compañeros del ICM. Miquel deja una huella imborrable sobre todo como maestro amable, divertido y querido por todos los que le conocimos personalmente." - Antonio

---

"We can all be grateful for the contributions of Miquel to ocean science, and we celebrate the intellectual rigor and deep understanding that he provided.   But I am particularly grateful for his gift to us of his vision of the beauty of the world, so wonderfully and passionately expressed through his paintings and drawings.  I loved him for his mind and his heart, and will hold those memories of Miquel close to my heart." - Tim Cowles