A WWF report in which the ICM has participated reveals that, in the westernmost part of the basin, catches of some of the most consumed species could double if this level of protection is achieved.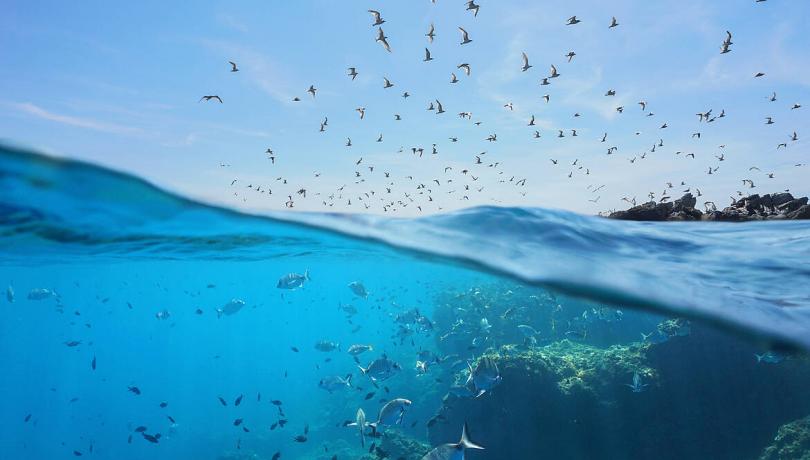 In 2020, the European Union (EU) launched a Biodiversity Strategy. The Strategy states that at least 30% of EU seas must be legally protected and properly managed and monitored by 2030. Nevertheless, in the Mediterranean we are a long way from achieving this goal, since today only 9.68% of its surface has been designated for protection, of which only 1.27% is effectively protected.
WWF's new report "30 by 30: Scenarios to recover biodiversity and recover fish stocks in the Mediterranean", conducted in collaboration with scientists from the French CNRS-CRIOBE, the Ecopath International Initiative, and the Spanish ICM–CSIC, confirms that Mediterranean fish stocks, including the most commercially valuable European hake and groupers, could strongly recover if 30% of the sea is effectively protected.
The scientific analysis is clear about the fact that fish stocks would continue declining in the next years in the Mediterranean if unsustainable fishing and other industrial activities were continued with the "business as usual".
On the other side, the report confirms that with effective protection in specific areas covering 30% of the Mediterranean Sea and sustainably managed activities in the rest of the basin, these same commercial fish stocks would increase and the whole marine ecosystem would significantly recover, benefitting the millions of people who depend on it as well. For example, according to the report, potential catches of sea breams could increase by 4-20% and of large commercial demersal fish as a whole by up to 5%.
"Turning around the degradation path we have been recording in the Mediterranean is fundamental to secure seafood provision and a healthy socio-economic system, while ensuring that we recover and protect the Mediterranean biodiversity and ecosystem services", states Marta Coll, one of the authors of this study. "To see positive effects, we need to increase the current situation to ensure that larger areas are under protection", insists the ICM researcher.
In the Western Mediterranean, for which more detailed data is available, the analysis shows impressive potential increases: the biomass of predator species like sharks could increase by up to 45%, while commercial species like groupers are projected to increase by 50% and European hake could even double its biomass. Even the bluefin tuna, the most iconic and commercially valuable population of the Mediterranean, would potentially recover its biomass to a record-high increase of up to 140%.
"To deliver positive effects, the management of marine ecosystems and resources needs to be effective. This means that important resources have to be dedicated to monitor the fishing activity and the health of marine resources and that there is a high compliance with the established measures", details Coll.
In late 2021, world leaders are expected to adopt a new Post-2020 Global Biodiversity Framework to halt and reverse the loss of nature and more than 50 countries are already calling for a commitment to protect 30% of the planet by 2030. According to WWF, this same commitment should be then transposed by Mediterranean countries in the regional biodiversity framework to be adopted in December at COP22 of the Barcelona Convention. To this end, Mediterranean governments may swiftly develop more ambitious regional and national plans of action to deliver an effective protection of the Mediterranean Sea.
"It is important to understand that marine organisms are connected through ecological interactions and that the recovery of some commercial predatory species will come with some effects to other species. We predict that, if predators recover, commercial smaller organisms may decline, such as shrimps and small fishes. We need to start managing ecosystems, which means to identify trade-offs and synergies between species and human activities, including climate change, and make a transition towards a marine ecosystem-based approach", warms the researcher.