Previous studies had pointed to other tectonic sources, although these did not explain either the magnitude of the earthquake or the dimensions of the subsequent tsunami.
A new study by the Institut de Ciències del Mar (ICM) of Barcelona has revealed the tectonic source and mechanism responsible for the 1755 Great Lisbon earthquake which, in combination with a series of subsequent fires and a tsunami, almost completely destroyed the Portuguese capital and seriously affected nearby areas such as Cadiz and Huelva.
According to the work, published this week in the prestigious journal Communications Earth & Environment, the cause of the earthquake, which had a magnitude of 8.5 and is considered one of the most destructive natural events in the history of Europe, was a reverse fault identified and characterised by the same research team a few years ago that is located in the southwest of the Iberian Peninsula. Previous studies had proposed alternative tectonic sources, but none of them can reproduce the magnitude of the earthquake or the dimensions of the subsequent tsunami.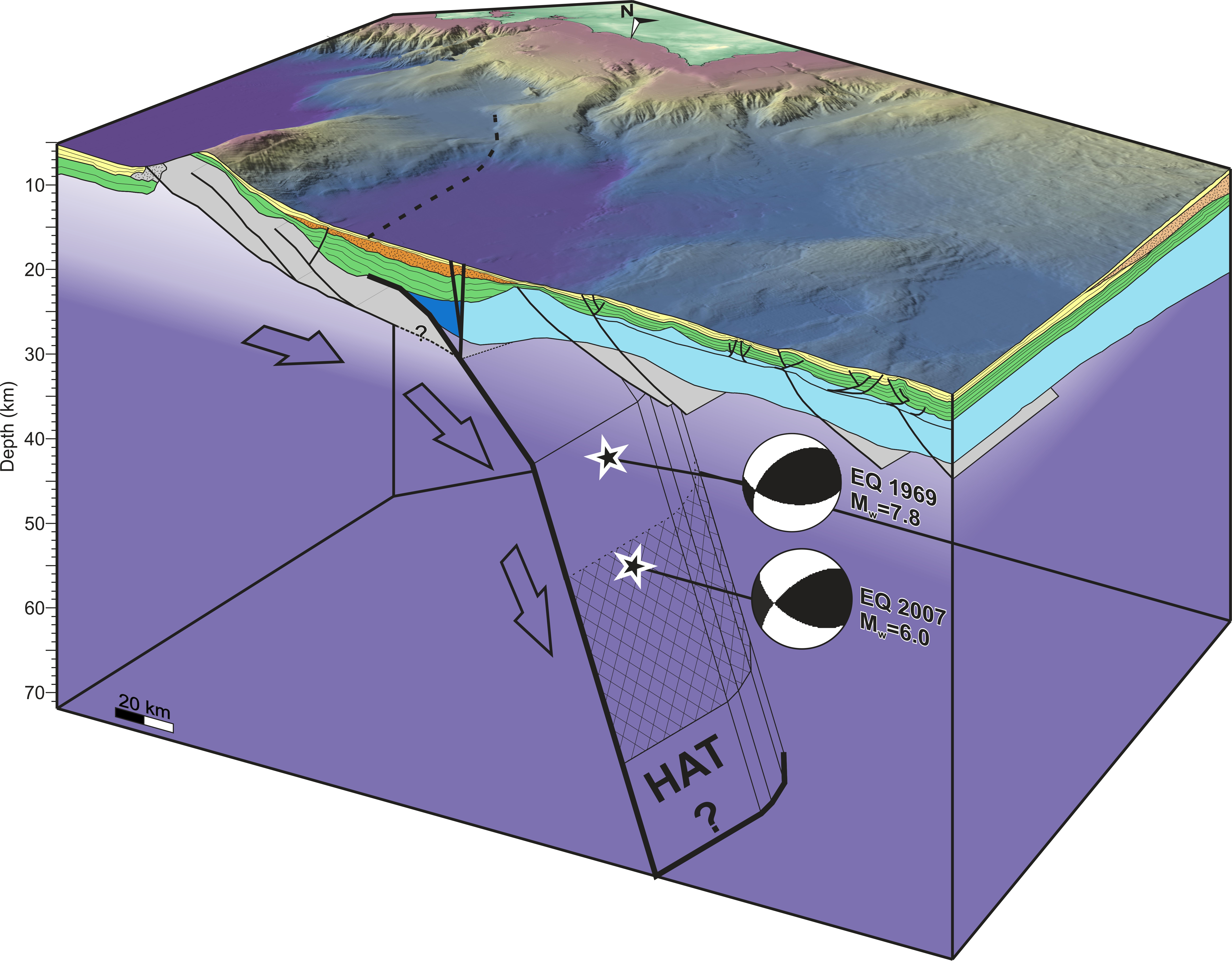 "On the other hand, this fault has the dimensions, geometry and properties of the surrounding rock necessary to explain the great magnitude of the 1755 seismic event. Moreover, its location and geometry match with that of the source of the most important recent earthquakes in the region", states the ICM researcher Sara Martínez-Loriente, first author of the study.
To prove the robustness of their hypothesis, researchers carried out a tsunami simulation using the proposed tectonic source that reproduced the tsunami energy propagation, arrival times and wave heights better than any other previously modelled source.
"The results of this study are relevant because, apart from explaining the causes of the 1755 Lisbon earthquake, they also explain the deep seismicity and the occurrence of large earthquakes in the region, whose magnitude seems to be excessively high considering that the size of the faults here is moderate", notes Valentí Sallarès, another ICM researcher and co-author of the study.
In this regard, Martínez-Loriente adds that "the key is that this fault penetrates the Earth's mantle, where the surrounding rocks are more rigid than those of the crust and behave more fragile at higher pressure and temperature. Therefore, earthquakes can be initiated at greater depth, and the rupture surface and magnitude are significantly larger than for shallower faults of similar length".
All this knowledge is especially relevant at the surveillance and civil protection level, as there is a set of active faults in the region similar to the one that caused the 1755 earthquake that may have the potential to generate earthquakes with possible effects on the Spanish coast that are larger than previously thought. This is why the authors conclude that the seismic and tsunami hazard associated with these structures should be urgently re-evaluated.