The main objective of this project is to restore the seabed of the continental shelf of Cap de Creus (Girona), located between 60 and 90 meters deep.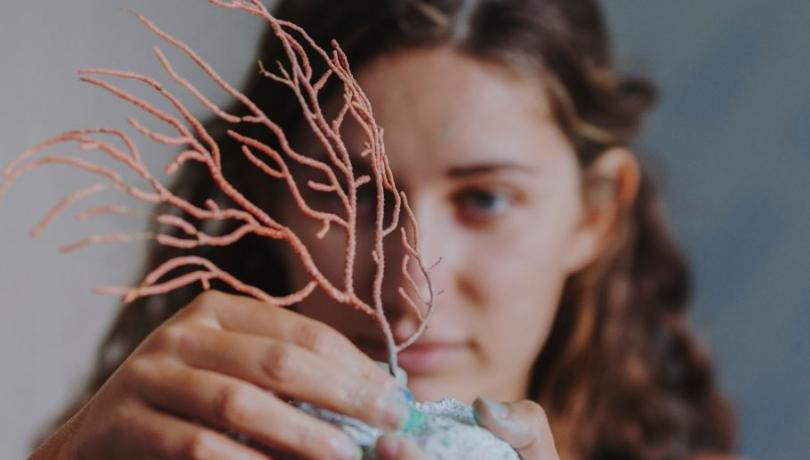 Researchers from the Institut de Ciències del Mar (ICM) of Barcelona, in collaboration with the Port de la Selva and Cadaqués fishers associations, have returned to the sea more than 850 gorgonians that had become entangled in fishing nets throughout the last year's summer fishing season.
The main objective of these actions, framed within the ResCap and MitiCap projects, is to restore the seabed of the continental shelf (located between 60 and 90 meters deep) of Cap de Creus (Girona). These habitats have been recently declared a Site of Community Interest (SCI) in the framework of the European Union's Natura 2000 Network.
"Despite the difficulties and the exceptional circumstances of this last year, we have been able to meet almost all the objectives set and to return to their natural habitat, for the third consecutive year, the gorgonians and soft corals accidentally caught by artisanal fishermen", celebrates the ICM researcher Stefano Ambroso, who leads the ResCap and MitiCap projects.
Within the MitiCap project, new mitigation measures have been implemented this year in artisanal fishing gear, including an increase in the nets' mesh size to reduce catches of habitat-forming organisms such as gorgonians.
"This will contribute to achieve a gorgonian population density in the restored area similar to that of an undisturbed natural area, which will allow the recovery of the ecosystem services and promote an increase in associated biodiversity", adds Ambroso.
These actions will lead the small-scale fishing sector of Port de la Selva and Cadaqués to adapt to the future Lobster Management Plan promoted by the Generalitat, which foresees indeed an increase in the mesh size.
Thanks to the continuity of the ResCap and MitiCap projects, funded by the Fundación Biodiversidad, innovative mitigation measures will continue to be promoted to further reduce the bycatch associated with artisanal fisheries, thus ensuring their long-term sustainability and viability.
Overall, the ResCap and MitiCap projects have been the driving force of the first pilot ecological restoration area on the continental shelf of the Mediterranean Sea, with a surface of more than 1000 m2.
The goals of the ResCap project include increasing the surface of the pilot restoration area and assessing the health and reproductive capacity of the restored colonies, thus demonstrating not only their survival after return, but also their long-term viability and contribution to the ecosystem. 
These projects are developed in collaboration with the Fundación Biodiversidad of the Ministry for Ecological Transition and the Demographic Challenge, through the Pleamar Programme, co-financed by the FEMP.